Oglesby City Council to seek bids for roadway-upgrade program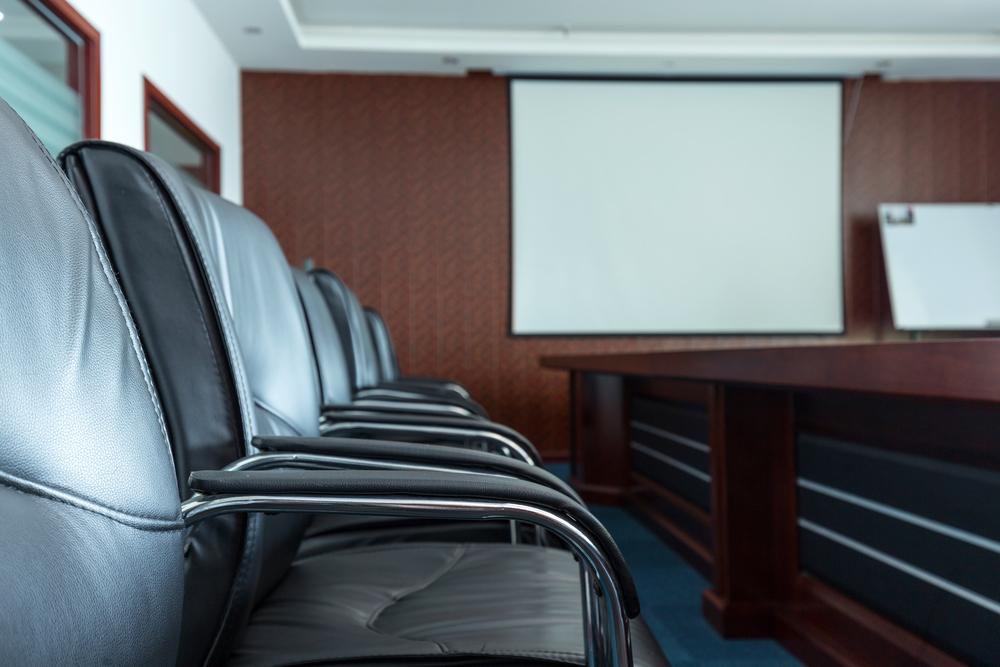 At a recent meeting, the Oglesby City Council agreed to seek bids for this year's roadway improvements program.
The Oglesby City Council is the legislative arm of the city government.
Below are the minutes from this meeting, as provided by the council.
June 6, 2016, Meeting Minutes
July 1, 2016 by bclinard
Filed under Council Meeting Minutes
A MEETING OF THE OGLESBY CITY COUNCIL WAS HELD ON MONDAY, JUNE 6, 2016, AT CITY HALL. THE MEETING WAS CALLED TO ORDER AT 7:00 P.M.
PRESENT: COMMISSIONERS CAREY, PORTER, RIVARA, YBORRA, MAYOR FINLEY, ATTORNEY ENRICO EATTONI, AND CITY CLERK CLINARD.
A MOTION WAS MADE BY PORTER, SECONDED BY CAREY to approve the meeting minutes from the May 16, 2016, regular meeting. AYES: CAREY, PORTER, RIVARA, YBORRA, FINLEY. MOTION CARRIED.
A MOTION WAS MADE BY RIVARA, SECONDED BY PORTER TO APPROVE THE INVOICES AS PRESENTED United State Postal Service, $708.74; Advanced Technology Recycling, $2,500.00; Clifford Minnick, $220.40; Paulette Moriarty, $128.26; Nina Wenzel, $43.68; Heartland Bank & Trust, $94,131.25; City of Oglesby, $100.00; City of Oglesby, $76.58; Thomas Hammerich, $100.00; First Impression, $2,645.00; AEA Inc., $900.00; AFLAC, $35.90; Air One Equipment, $2,217.43; ALTEC, $1,936.50; Ameren IP, $193.50; Apple Press, $389.55; ASK Enterprises, $5,187.00; BPC, $242.02; BHMG Engineers, $1,969.48; Krista Bovaconti, $19.62; BSN Sports, $288.98; Call One, $2,480.13; Comcast Cable, $69.95; Communication Revolving Loan Fund, $636.15; Communications Direct, $331.00; Connecting Point, $353.50; Cosgrove Distributors, $668.59; Dominic Culjan, $158.73; DH Mayou, $17,830.00; Dresbach Distributing, $726.40; Efficient Billing Systems, $6,574.40; Emergency Medical Products, $869.30; Dora Esmurria, $12.08; Fastenal Company, $33.30; Feece Oil, $963.74; Fender Menders, $1,053.00; Flags USA, $636.00; Foster Coach Sales, $96.26; Gallagher Materials, $2,443.02; Grainco, $596.61; Halms, $386.81; Hawkins, $1,430.46; Health Alliance Medical Plan, $30,361.00;l Holloway's, $150.00; HyVee, $491.31; Il Public Risk Fund, $6,188.00; IL Valley Chamber of Commerce, $1,500.00; IL Valley Cellular, $775.43; IVCH, $197.75; John Deere Financial, $411.39; John's Service & Sales, $1,463.49; Jonathon Juergensen, $51.96; Kendrick Pest Control, $185.00; Kiesler's Police Supply, $2,020.69; Knoblauch Advertising, $246.92; LaSalle Office Supply, $515.99; Mary Lemus, $98.23; Massie Jet-Vas Service, $815.00; Mautino Distributing, $12.50; McConnaughay & Sons, $649.50; Silvanna McQuire, $163.01; Menards, $121.37; Mertel Gravel, $1,187.38; Motorola, $306.72; NCPERS, $48.00; Joe Quinn, $137.47; Republic Services, $18,618.50; Revere Electric, $551.00; Schrock Repair, $566.06; Smart Source LLC, $2,396.39; Springfield Electric Supply, $254.29; TEST Inc., $132.00; Task Force Tips Equipment, $543.89; Ronald Thompson, $206.07; Mary Toraason, $213.63; Universal, $1,449.10; USA Bluebook, $1,296.44; Utility Equipment, $190.64; Water Products Company, $8,050.90; Wex Fleet Services, $2,533.77. TOTAL: $136,861.33 AYES: CAREY, PORTER, RIVARA, YBORRA, FINLEY. MOTION CARRIED.
There were no comments from the public.
A MOTION WAS MADE BY YBORRA, SECONDED BY CAREY to seek bids for the 2016 roadway improvements program. Yborra said that First Street, from Kenosha to Columbia, and Portland Avenue would be resurfaced. He was seeking individual bids on each street, as well as a combined bid in order to get the best price. Yborra said that the streets were "really in need of repair," but noted that "the dollars weren't there to do 100 percent of what we'd like to do." AYES: CAREY, PORTER, RIVARA, YBORRA, FINLEY. MOTION CARRIED.
A MOTION WAS MADE BY PORTER, SECONDED BY RIVARA to place the Intergovernmental agreement with the Illinois Valley Regional Dispatch Center on file. Porter explained that this was the next step in moving towards a regional dispatch center which has been mandated by the State of Illinois. AYES: CAREY, PORTER, RIVARA, YBORRA, FINLEY. MOTION CARRIED.
The Mayor then opened the floor for public questions and comments. Jerry Gruenwald asked the Mayor about the petition he had given him prior to the meeting concerning the boat landing. Gruenwald said that motorists were doing 40 mph on the entrance road, kicking up dust. Several of the commissioners voiced their doubts about going 40 on the road, but the Mayor said he would look into it. The Mayor explained that the road was supposed to be asphalt, but the State has frozen the grant and the city is unable to continue with the project without the funds. The Mayor noted that of the 18 signatures on the petition, most were families who had originally opposed the project years ago and had considered the area "their own" where their kids rode dirt bikes illegally for years. The petition asked for a gate at the entrance road. Chief Jim Knoblauch said he would have his officers step up patrols in the area.
Mayor and Commissioners' Reports:
Commissioner Rivara told the council that he had sought answers for his concerns over the refinancing of the 2010 Bonds, but he now felt comfortable and thought the council should proceed with the refinancing. He also said the audit was underway and that he felt the city was "moving in a positive direction."
Commissioner Yborra reminded residents of the sidewalk replacement reimbursement program. The city will reimburse residents for the concrete for the public portion of a sidewalk if a form is filled out and approved by the street department.
Commissioner Porter reported on the recent electronic recycling event, noting that 19,774 pounds of e-waste was collected. He said that it was very unlikely that the city would be sponsoring another one this year and that next year was also in doubt. Yborra said that he had seen where another local city was charging residents $10 an item.
The Mayor said he had received a few calls about his comments at the last meeting about the swimming pool. Finley said he hoped that those persons interested in helping raise funds for the necessary repairs would contact city hall.
A MOTION WAS MADE BY RIVARA, SECONDED BY CAREY to adjourn at 7:20 p.m. AYES: CAREY, PORTER, RIVARA, FINLEY. MEETING ADJOURNED.
_____________________________
Becky Clinard, City Clerk
Want to get notified whenever we write about
City of Oglesby
?
Next time we write about City of Oglesby, we'll email you a link to the story. You may edit your settings or unsubscribe at any time.
Sign-up for Alerts
Organizations in this Story
More News