Peru Finance and Safety Services Committee discuss airport liability insurance options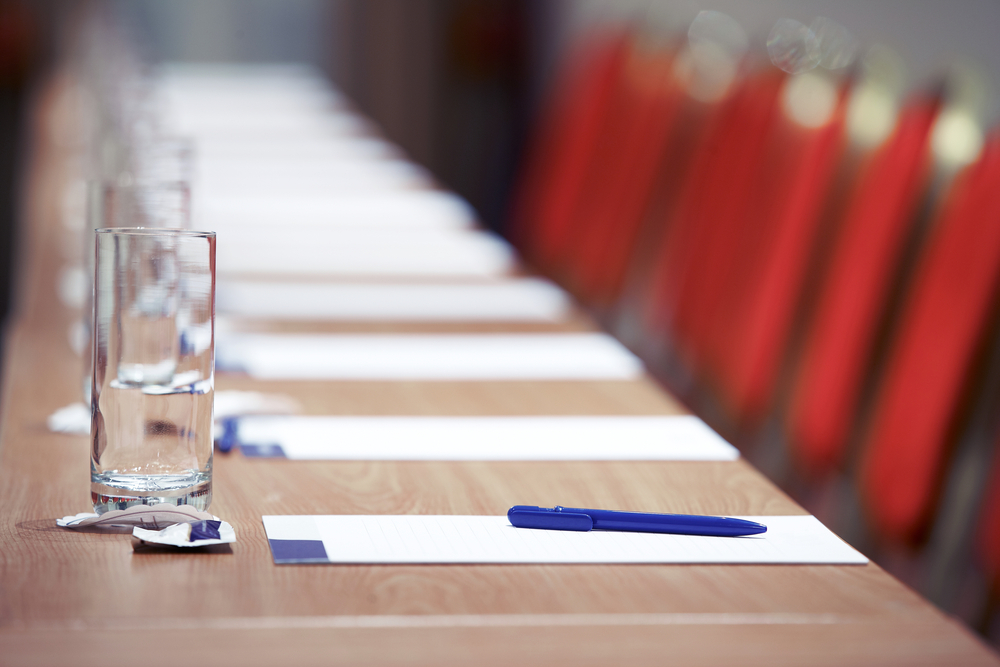 The city of Peru Finance and Safety Services Committee met Sept. 14 to discuss airport liability insurance options.
Here are the minutes, as provided by the committee:
FINANCE & SAFETY SERVICES COMMITTEE MINUTES
DATE OF MEETING: September 14, 2016 TIME: 4:00 p.m.
PLACE OF MEETING: Executive Conference Room, Peru Municipal Building
1901 4th Street, Peru, IL 61354
THE FINANCE & SAFETY SERVICES COMMITTEE MEMBERS PRESENT: Aldermen Potthoff, Ferrari and Radtke present; Mayor Harl present; Alderman Payton absent.
OTHER PERSONS PRESENT: Alderman Lukosus, Alderman Sapienza, City Clerk Dave Bartley, ASM/Police Chief Doug Bernabei, PSM/Fire Chief King, Finance Officer Justin Miller, Economic Development Director Bob Vickrey, and Human Resource Manager Kim Reese.
MATTERS DISCUSSED
Alderman Potthoff made a motion to approve the minutes of the August 31, 2016 Finance & Safety Services Meeting. Alderman Radtke seconded the motion; motion carried.
The Committee reviewed and approved the disbursements for payment on September 21, 2016.
PRESENTATION
Junior Achievement Development Director Julie Dillie gave a presentation regarding Junior Achievement and requested a donation. Committee approved $500 donation and referred the request be approved at the September 19th council meeting.
Economic Development Director Bob Vickrey provided a handout with suggestions for new city signage.
Economic Development Director Bob Vickrey reported on a request from the Recreation Board to support efforts to fundraise for fireworks.
OLD BUSINESS Finance Officer Justin Miller provided the following update:
1. Investment Strategy
? Investment template
o Suggestions o Schedule o Cash Flow
2. City Audit Update
? Winkle Parker Foster, CPA PC
o Completed fieldwork (follow-ups)
? Waiting on Actuary and Pension audits ? Foster and Foster (Actuaries)
o GASB 67 and 68 – In progress
3. Police and Firefighters Pension Audit
? Stewart Tax
o Police and Fire IDOI- Filed ? Hopkins & Associates, CPAs
o Waiting on actuarial footnotes and meeting minutes
4. Concur
? Phase I complete
o Phase II (In progress) o Full implementation (expected mid-October)
5. 2009 Hydro Bond Refinance
? Refinancing options being discussed
o Best to level payments/frontload/backload
6. Motel Hotel Tax ? Gathering information
The Committee had a discussion regarding increasing/adding a 5% hotel tax and the proposed uses for the additional revenue. The Committee discussed restricting the new revenue to economic development and recreation/community events. All were in favor.
Finance Officer Justin Miller reviewed the Investment of Reserve Funds Report. The form is necessary in order to facilitate timely action on investment opportunities. The Committee was supportive of the form as a tool.
NEW BUSINESS
The Committee discussed options for Recreation budget funding. Mayor Harl suggested increasing the City's contribution from $25,000 to $50,000. Alderman Radtke suggested reducing taxes in other areas. The Committee further discussed using revenue from a proposed increase to hotel/motel tax as a funding option for recreation.
Alderman Sapienza reported on a topic discussed at the September 13th Recreation Board meeting. Alderman Sapienza explained a proposal presented by LP to correct major flood issues at the Veteran's Park baseball diamond. The proposal is to split the costs with LP, $5000 each. Alderman Sapienza stated that in exchange, LP would receive exclusive rights from March to June. The Committee asked for a presentation and discussion at the next Committee of a Whole.
Alderman Sapienza reported that replacement of McKinley Park concession and restrooms are a priority and that additional funding and donations are available to offset some costs.
ASM/Police Chief Bernabei reported on the practice of active police officers being authorized to perform duties as a POC firefighter. The Police Pension board addressed the issue regarding pension liability for police. Alderman Payton/ Police Pension Member Payton wanted the matter addressed. Chief Bernabei expanded the issue to include officers hired for private businesses. Chief Bernabei consulted attorney Tom Melody for an opinion. Attorney Melody suggested the pay flow through the City. The Committee recommended the concurring with the recommendation of legal counsel.
Mayor Harl reported on a meeting with American Nickeloid regarding truck traffic on Main Street. Mayor Harl explained the City wants truck traffic off of Main Street. Mayor Harl stated minutes of the meeting will be distributed.
Committee discussed airport liability insurance options and recommended to increase the liability limit from 20 to 40 million dollars.
PUBLIC COMMENT
CLOSED SESSION
Alderman Potthoff made a motion to adjourn. Alderman Ferrari seconded the motion. Meeting adjourned at 5:45 p.m.
Want to get notified whenever we write about
City of Peru Finance and Safety Services Committee
?
Next time we write about City of Peru Finance and Safety Services Committee, we'll email you a link to the story. You may edit your settings or unsubscribe at any time.
Sign-up for Alerts
Organizations in this Story
City of Peru Finance and Safety Services Committee
More News