Illinois Valley Community College Audit/Finance Committee recommends tuition increase of $6 per credit hour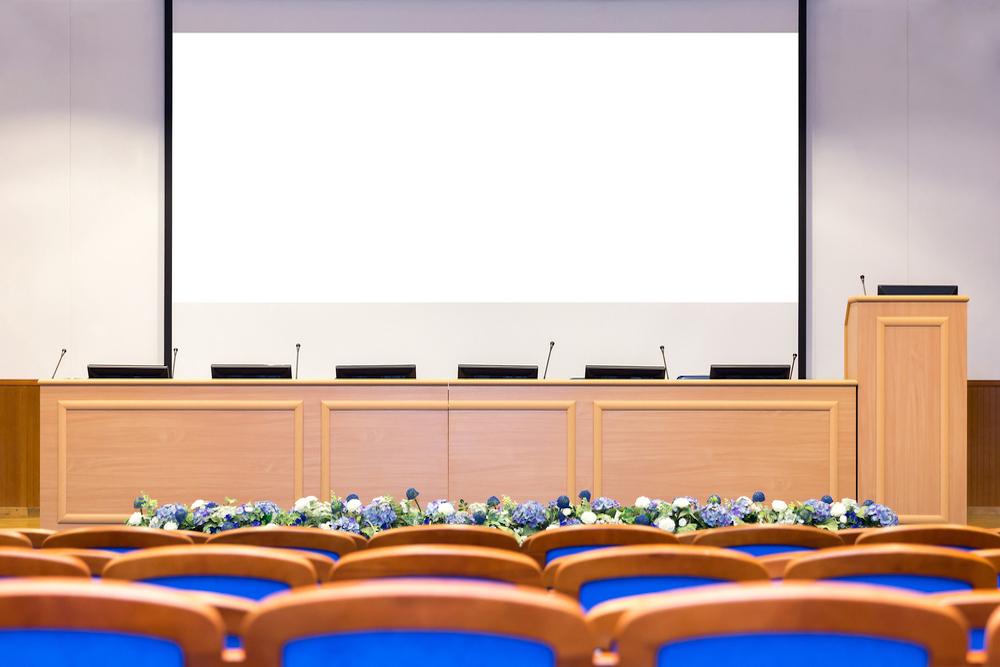 Illinois Valley Community College Audit/Finance Committee met Tuesday, Jan. 24.
Here are the minutes as provided by the committee:
January 24, 2017 Audit/Finance Committee Meeting
The Audit/Finance Committee of the Board of Trustees of Illinois Valley Community College District No. 513 met at 4:30 p.m. on Tuesday, January 24, 2017 in the Board Room (C307) at Illinois Valley Community College.
Committee Members Physically Present:
Larry D. Huffman, Chair
Jane E. Goetz
Everett J. Solon
Board Members Present:
Others Physically Present:
Jerry Corcoran, President
Cheryl Roelfsema, Vice President for Business Services and Finance
Deborah Anderson, Vice President for Academic Affairs
Bonnie Campbell, Associate Vice President for Academic Affairs
Mark Grzybowski, Associate Vice President for Student Services
Diann Jabusch, Direct of Information Technology Services
Kathy Ross, Controller
Renee Prine, Counselor
Stephen Alvin, Instructor
Jim Moskalewicz, Counselor
The meeting was called to order at 4:30 p.m. by Dr. Huffman.
THREE-YEAR FINANCIAL PLAN (FY2018 – FY2020)
Cheryl Roelfsema presented the three-year financial plan. IVCC has three sources of revenue for the Operating Fund – property taxes, tuition, and state funding. Property tax assumptions for the next three years are increases of 2.5 percent, 1.5 percent, and 1.5 percent, respectively. Assumptions do not include an increase in equalized assess valuations (EAV) due to no growth in the area and no increase in property values. The decline in EAV of the LaSalle Generation Station for the past few years has been offset with increases in farmland values. In 2018, the value of the nuclear plant will increase for the next two years. The Bureau Putnam Enterprise Zone will expire in 2017. In tax year 2015, $70,221 in taxes was abated for the College as a result of the Enterprise Zone. With the Enterprise Zone expiring in 2017, this will mean more tax revenue for the College starting in FY2019. A recent expansion to the ethanol plant will also bring in additional tax revenue in FY2017 and FY2018. The financial plan assumes IVCC will remain eligible for the equity tax which was calculated at a rate consistent with the 2016 tax levy request - $4.1 million. Since FY2012, IVCC's credit hours have declined, a trend that community colleges and universities have been facing. Community college enrollments often follow employment trends with enrollments increasing during times of high unemployment. The economy has improved and the national unemployment rate is five percent. Local demographics also affect enrollments. Individuals 60 years of age and older make up 25 percent of the population and an older population is projected to continue in the future. Projections also indicate a decrease in elementary and high school students and an increase of 3 percent for the 25-29 age group. A further decrease in enrollment growth has been projected for FY2018 with one percent increases for FY2019 and FY2020. A $6 increase in tuition and fees is projected each year for the next three years. In comparing tuition and universal fees at similar sized Illinois community colleges, IVCC is lower than six of the ten colleges and higher than four. In FY2016, Illinois community colleges received approximately 25 percent of the state funding received in FY2016. The projection in the financial plan is based on level funding annually from the State but at 50 percent of the FY2015 level, or approximately $1 million and also includes the Equalization Grant of $50,000 and the CTE Grant at $190,000. Adult Education has been fully funded but has not received the actual money in FY2017. The financial plan covers the MAP grant contingent on receiving State funding. Expenditures projected are salaries (2 percent increase in each year with full-time positions eliminated); benefits (5.3 percent increase, followed by 8 percent the next two years); contractual and materials and supplies (2 percent increase each year); conferences/training, fixed costs, capital expenditures, and contingency (no increases for all three years); utilities (1 percent increase each year). The Protection, Health and Safety levy is approximately $1.5 million annually and is used for capital expenditures in addition to $150,000 budged for capital purchases. The College is due to update the Facilities Master Plan in FY2017. The Illinois Community College Board requires an updated plan be submitted every five years. The College maintains a working cash fund of $4.5 million to be used to pay expenses when awaiting property tax receipts or state funding. Board Policy requires at least 25 percent of annual operating expenses for a fund balance in operating funds including Operations and Maintenance Fund. The Education fund balance fell below 25 percent at the end of FY2016. The fund balance of the combined funds was 35.4 percent at the end of FY2016. It is projected the combined fund balance will be 30.7 percent at the end of FY2017. If the College drops below the 25 percent, the administration must present a plan to the Board on how to bring it back to over 25 percent. The reserves in the Auxiliary Enterprise fund balance are projected to be depleted by FY2020. The major source of revenue in this fund is the Bookstore. The athletics program requires approximately $200,000 per year for operations from this fund balance. For fiscal years 2021 and beyond, another source of funding will be required to continue the athletic programs. The Liability, Protection and Settlement Fund has been running a planned deficit for several years with no property tax levy from tax year 2006 to 2015. The College has used the fund balance to cover expenditures. In tax year 2015, a levy of $315,000 was requested and this has been increased to $590,000 for each fiscal year of the three-year projection. The Committee members received a letter from the City of Ottawa with steps to revise the rental costs for the Ottawa Center to assist IVCC in meeting its budgetary concerns. The reduction in rent is included in the three-year financial plan. Suggestions from the Committee: 1) Students need to know that IVCC is covering the MAP grant and 2) Work closely with Interact to target and bring back the 25-29 year olds to increase enrollment. Continuing Education is looking at people who are over 60 years of age to see what the College can do to bring them in and then possibly turn into credit courses.
TUITION ADJUSTMENT
The administration is recommending a 4.8 percent increase ($6 per credit hour) in tuition, increasing the combined tuition and universal fee to $130 per credit hour beginning summer of 2017. Currently, IVCC's tuition is below the state average and with the $6 increase will remain below the FY2017 state average. Ms. Goetz was in support of the tuition increase. Each source of revenue must share the burden and the State is not doing its part. Ms. Goetz noted that it is not something she wants to do but to be fiscally sound and responsible, it is something that has to be done. Mr. Solon wants to provide the quality of education the College has and in order to do that the increase is needed. He noted some universities are placing a freeze on tuition and trying to make it up by increasing enrollment. There was consensus among the committee to recommend the $6 increase to the whole Board.
COURSE FEES/ADJUSTMENTS
Course fees are reviewed annually by program coordinators and deans using approved course fee guidelines. A list of 55 courses with proposed fee changes for FY2018 was reviewed by the Board. The nursing program is an expensive program to run with the enhanced technology, high fidelity simulation, and the low student-to-faculty ratio in nursing clinical experiences. The maximum number of students in labs is 15, but in nursing labs it is 8. State appropriation makes a big difference on the bottom line in this program. With State funding reductions, this has resulted in an additional financial burden on the program. Other Illinois community colleges have looked to two models to help compensate for the higher cost of nursing education – variable tuition or increasing course fees. The administration recommended a flat fee to all AND nursing courses. Of the current nursing students approximately 29 percent are not eligible for financial aid. The Foundation Scholarship Campaign highlights four populations – one being middle class students ineligible for much financial aid. The nursing staff plans to do more in their information sessions to reach out to the students to take advantage of the scholarships. Dental courses have also increased. Similar to nursing, dental consumables have increased and there is also a low student-to-faculty ratio. Only three dental courses were increased significantly. The committee was in consensus that the fee changes all seemed reasonable and should be recommended to the whole Board.
FERRILLI SYSTEM SUPPORT CONTRACT
Diann Jabusch is looking for the College to enter into a contract with Ferrilli, a technology service provider that specializes in supporting Colleague, which is IVCC's administrative software system. She is recommending the College enter into a three-year contract for Information Technology support services to include upgrades and patches, enhanced documentation, system performance tuning, and a security review. Standard Colleague processes keep the College current and free up IT administrative positions for critical projects that actually advance the College. Some of the standard services have not been covered due to the lack of manpower. She contacted her counterparts who have contracted with Ferrilli and learned they provide good support. Ferrilli's price is attractive and the College receives an Illinois discount. The College's System Administrator has resigned and was responsible for many of the services that will be provided by Ferrilli. Upgrades and patches are never ending and it is important to be up to date. Ellucian provides cliff notes which helps the end-users to test the system more effectively. Ferrilli translates the cliff notes on how it impacts the College. Ferrilli did a test run at IVCC and everything went well and Diann was impressed with their customer service.
OTHER
None.
ADJOURNMENT
Want to get notified whenever we write about
Illinois Valley Community College Board of Trustees
?
Next time we write about Illinois Valley Community College Board of Trustees, we'll email you a link to the story. You may edit your settings or unsubscribe at any time.
Sign-up for Alerts
Organizations in this Story
Illinois Valley Community College Board of Trustees
More News