Sandwich Public Library District Board of Trustees met June 13.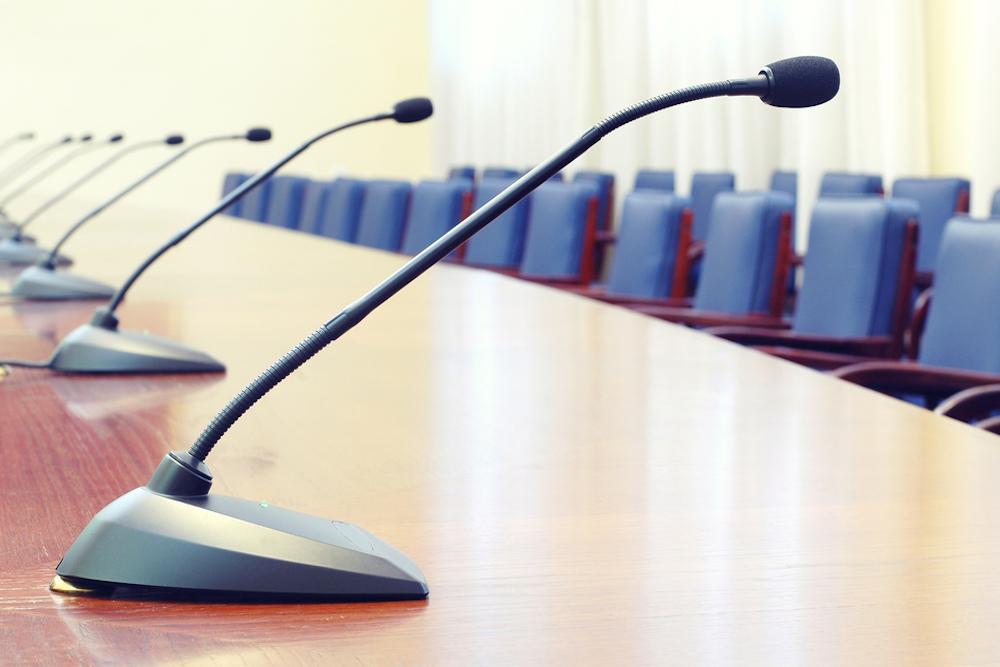 Sandwich Public Library District Board of Trustees met June 13.
Here is the minutes provided by the Board:
I. Call To Order / Roll Call
Trustees Jennifer Boring, Denise Ii, Nancy Sanders, and Jane Wolf were present. Trustee Appointees Ruth Fish and Denise Curran were present. As well as Amanda Bennett, Director, and Stacy Wendt were in attendance. Bob Knight from Crum Halsted and Mike Van Offeren from Stateline Computer were in attendance to present to the Board. Becky Clemons arrived at 6:46 PM.
II. Additions / Amendments to Agenda
Move presentations of Bob Knight and Mike from item line IX. (C & D) to III New Business Proposals. Move Board of Trustees Oath of Office from line item VIII. A to VI.
III. New Business Presentations
A. Insurance Policy Updates- Bob Knight was in attendance and presented to the Board some insurance policy updates and rate cuts. Mr. Knight reviewed the insurance policy with the Board and answered any questions the Board had regarding the policy updates.
B. Stateline Computer Proposal- Mike Van Offeren presented to the Board a proposal including pricing for needed work and maintenance of technology equipment. Mike's proposal includes a new server, the replacement of several CPU's as well as software updates.
IV. Approval of Minutes
Jennifer moved and Denise seconded the motion to approve the following minutes
Regular Meeting of May 09, 2017 Personnel Committee meeting of May18, 2017 Executive Session May 18, 2017
Ayes: 4
Nays: 0 Abstentions: 0
Absent: 0
Motion Carried.
V. Correspondence
A. Amanda passed around a thank you email that included a photo from the Somonauk Lions Club. The outdoor book drop from 107 Center was donated to the Lions Club and they converted it into an eyeglass drop box.
VI. Board of Trustees
A. Oath of Office- Ruth Fish and Denise Curran were sworn into office by current President of the Board, Nancy Sanders. Both Denise and Ruth will serve the remaining two year terms left by trustees who resigned from their positions and will have to run for re-election in 2019.
VII. Treasurer's Report
A. Monthly treasurer's reports including monthly revenue, expense and budget reports were included in this month's board packet. Jennifer asked for the monthly totals to be added to the monthly expense reports. Jennifer and Amanda answered questions regarding the Bond Appointments. There being no further questions, Jennifer moved and Jane seconded a motion to approve the monthly Treasurer's Report for auditing purposes.
Roll Call Vote:
Ayes 7; Boring, Clemons, Curran, Fish, Ii, Sanders and Wolf.
Nays: 0 Abstentions: 0
Absent: 0
Motion carried.
VIII. Director's Report
A. Amanda attended several local meetings and also attended the week long Directors University in Springfield. B. Amanda is continuing to work with ADP and QuickBooks to convert the payroll system. C. She is creating a cleaning and maintenance checklist. D. Amanda also made several community contacts including phone calls and meetings with
FVOAS, Sycamore Public Library and the Chamber of Commerce.
IX. Committee Reports
A. Personnel Committee- The personnel committee continues to work on the new personnel policy. They hope to present the new policy at the next regular meeting.
B. Budget Committee- Jennifer and Amanda presented the proposed budget for the 2017-18 Fiscal year. Budget line items were explained including any increase or decrease in budget. A public hearing will be held before the next regular meeting for the public to ask questions.
C. Building and Grounds- Jane will share a Building and Grounds report with the Board during the Landscape update at IX. D.
X. Unfinished Business A. Board of Trustees
1. Trustee Officer Appointments-Denise C. moved and Becky seconded a motion to approve the Trustee Officers as follows for the 2017-2018 fiscal year:
President- Nancy Sanders Vice President- Jane Wolf Secretary- Denise Ii Treasurer- Jennifer Boring
Ayes: 7
Nays: 0 Abstentions: 0
Absent: 0
Motion Carried.
2. Trustee Contact List- Trustees were asked to update their contact information on a sheet and Amanda will update the Employee and Trustee contact sheet.
B. Directors University Update- Amanda attended and enjoyed the Director's University.
Director's University was a chance to learn as well as network with other Library Directors.
C. Exterior Signs Update- Exterior sign near the road has been replaced and two other signs on the side of the building have been touched up.
IX. New Business
A. Appointment of IMRF Agent- Only one IMRF Agent is allowed to be attached to the account. Becky has been removed from the account and Amanda added.
B. FOIA & OMA- Amanda asked all Board member s to complete the FOIA and OMA training. This must be done yearly.
C. Prevailing Wage-Jane moved and Denise I. seconded a motion to waive the first reading of Ordinance #16-0712-2 Prevailing Wage Ordinance FY2017-18. Ayes: 7 Nays: 0 Abstentions: 0 Absent: 0 Motion Carried.
Denise moved and Jane seconded a motion to approve Ordinance #16-0712-2 Prevailing Wage Ordinance FY2017-18.
Ayes: 7 Nays: 0
Abstentions: 0
Absent: 0
Motion Carried.
D. Landscaping Update- Jane shared a Library building and grounds Maintenance Report with the Board. The report outlined work that was done by Steve Wolf as well as immediate needs and conditions of the plants and lawn. The Board thanked Jane and Steve for their work and they will revisit the grounds discussion at a later time to discuss options for lawn, trees and prairie grasses.
X. Other Business- None
XI. Public Comment- None
XII. Executive Session- None
XIII. Adjournment
http://www.sandwichpld.org/about-us/board-of-trustees/minutes-agendas?format=raw&task=download&fid=146
Want to get notified whenever we write about
Sandwich Public Library District Board of Trustees
?
Next time we write about Sandwich Public Library District Board of Trustees, we'll email you a link to the story. You may edit your settings or unsubscribe at any time.
Sign-up for Alerts
Organizations in this Story
Sandwich Public Library District Board of Trustees
More News