CITY OF OTTAWA: Three held on $2 million for Streator shooting death (VIDEO)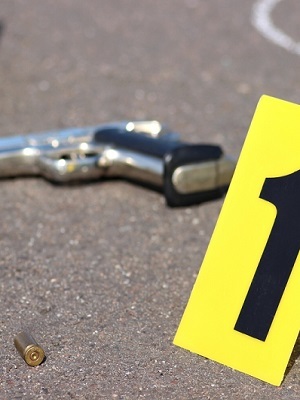 City of Ottawa issued the following announcement on May 24.
OTTAWA — Did Maria Delattore know the people who shot and killed her Tuesday in Streator? Tight-lipped investigators might not yet know the answer to that.
Three charged in fatal shooting
OTTAWA — Three people have been charged with murder in connection with Tuesday's fatal shooting in Streator.
But one of the few clear facts to emerge from Thursday hearings was that the 33-year-old likely stumbled onto a robbery in progress in the 200 block of West Ninth Street. Delattore, a passenger in a vehicle, arrived to find an armed melee going on outside or near her Streator home. She sustained two shots to the chest and later died.
"I believe this to be an isolated incident," Streator police chief Kurt Pastirik said at a Thursday press conference.
Is murder suspect La Salle County's youngest ever?
Tamil Adams isn't the first minor to be charged with murder in La Salle County, but the 16-year-old Dolton man might be the youngest murder suspect in county history.
Ordinarily, minors stand for proceedings in juvenile court and their names are withheld from the public record. But some violent offenses thrust young suspects into adult court and murder is one of those offenses. Adams will stand trial as an adult and his name is no longer shielded.
While computerized records only go back to the mid-1980s, senior officials at the courthouse speculated credibly that La Salle County's youngest killer was Eric Rayfield, sentenced to life in prison for the 1988 stabbing murder of Vickie Cowan of Ottawa. (Years later, Rayfield fetched a second life sentence for strangling a fellow inmate at the Dixon prison.)
Adams, at the time of Maria Delattore's death, was approximately five weeks younger than Rayfield was at the time of Cowan's murder.
Adams' youth still raises questions of how much prison time he would face if convicted of killing Delattore. Assistant La Salle County state's attorney George Mueller said he studied the sometimes-conflicting case law governing young killers and concluded Adams could be sentenced to life if found to have actually pulled the trigger.
A trial or disposition, of course, likely is months away.
For now, Adams must be held not in La Salle County Jail but instead in the Detention Home. If convicted of murder, he would first go to not to the Illinois Department of Corrections but rather to the Illinois Department of Juvenile Justice, there to stay until he becomes an adult.
Now, two Chicago adults and a Chicago-area minor all are charged with felony murder.
Thursday, a judge ordered 21-year-old Ashanti D. Roberts and 24-year-old Hashim S. Waite, both of Chicago, held in lieu of $2 million bond. Each needs to post $200,000 in cash to be released from La Salle County Jail.
Though the base sentencing range for murder is 20-60 years with no possibility of probation, the use of a firearm could elevate the sentencing range from 25 years to life.
A third suspect was likewise warned he could face 25 years to life. Tamil Adams of Dolton is just 16 years old but also is charged with felony murder and already is being tried as an adult. (See sidebar.) Attorneys still are wading through case law to determine what penalties he faces if found to have fired the shots that killed Delattore.
In open court, deputy prosecutor Greg Sticka disclosed many new details, but didn't address the most urgent question of all: Who pulled the trigger or triggers?
Sticka did say there were guns, plural, at the scene. A motorist who drove Delattore home told police he saw a male juvenile being chased by two adult males, one of them holding a gun. Shots were fired and two struck Delatorre, who was later pronounced dead at a Streator medical clinic.
The motorist then watched as several individuals climbed into a vehicle and sped away. He provided a vehicle description to police, and a Livingston County sheriff's deputy spotted the getaway car as it sped across Route 17.
A pursuit ensued, the vehicle crashed near Route 17 and U.S. 66 in Dwight, and suspects fled on foot, according to police. Waite was quickly captured and both Roberts and Adams were apprehended soon after.
Police got a statement from Roberts. Sticka said Roberts told police she drove Waite and Adams down from Chicago with the intent to commit a robbery.
Roberts looked quizzically at Sticka as he read the narrative in open court. She then tried to argue before Chief Judge H. Chris Ryan Jr., who advised her to exercise her right to remain silent until she could consult an attorney.
The three suspects all will return to court June 8, by which time a grand jury will have convened and considered indictments.
Many questions still abound. Was it Waite who was seen toting a gun? Was Delattore's home the site of the robbery? Did Delattore or members of her family know any of the suspects?
La Salle County state's attorney Karen Donnelly declined to answer these and other queries, noting the still-early stage of the investigation — the press conference was held some 40 hours after the shooting — as well as Illinois Supreme Court rules that prohibit investigators from divulging facts about pending cases.
Donnelly was at no loss for words about Tuesday's violent turn of events.
"Let the swift action by our police departments and our surrounding agencies' efforts send a message loud and clear that we will not tolerate those who seek to do this county's residents harm," Donnelly warned. "We will prosecute you to the fullest extent of the law and seek the highest punishment possible."
Tom Collins can be reached at (815) 220-6930 or courtreporter@newstrib.com. Follow him on Twitter @NT_Court.
Original source can be found here.
https://youtu.be/SSp6N0t1Kmw
Want to get notified whenever we write about
City of Ottawa
?
Next time we write about City of Ottawa, we'll email you a link to the story. You may edit your settings or unsubscribe at any time.
Sign-up for Alerts
Organizations in this Story
More News