La Salle City Council considers ordinance to enter multi-city agreement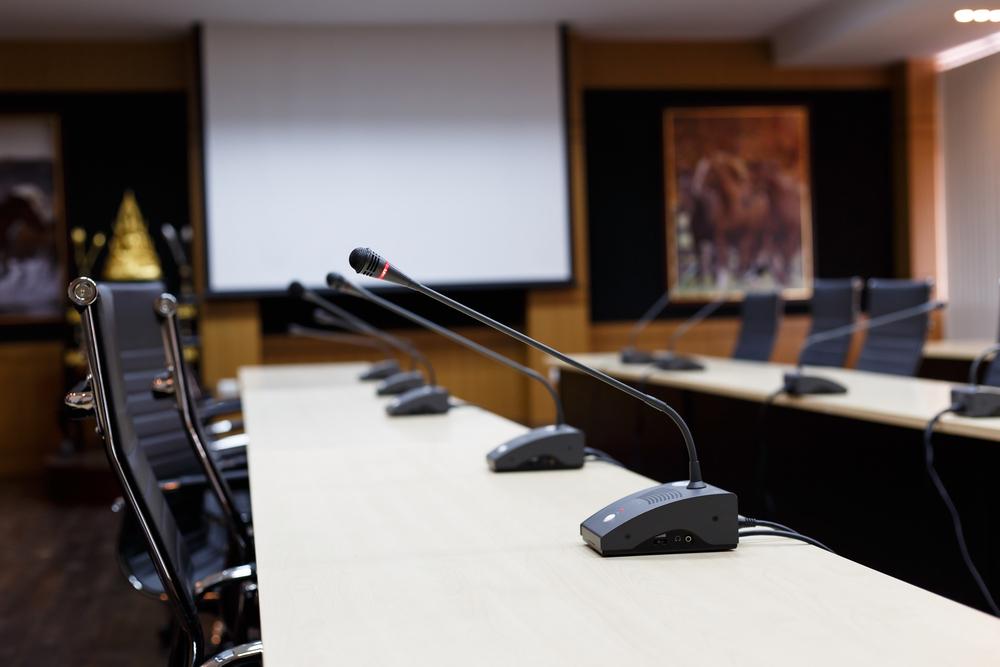 At a meeting this week, the La Salle City Council will consider an ordinance to enter into an intergovernmental agreement with Mendota, Oglesby and Peru in a cooperative venture to create a Combined Dispatch and Communications System.
The La Salle City Council includes the mayor and eight council members — two each from each of the city's four wards. Regular meetings are held at 7 p.m. every other Tuesday in Council Chambers, 745 Second St.
Below is the agenda for this meeting, as provided by the council.
REGULAR MEETING OF THE LA SALLE CITY COUNCIL
Council Chambers, 745 2nd Street, LaSalle, Illinois
7:00 P.M., Monday, June 6, 2016
AGENDA
CALL TO ORDER
PLEDGE OF ALLEGIANCE
ROLL CALL
APPROVAL OF MINUTES
Minutes of the Regular Council meeting held on Monday, May 23, 2016.
PETITIONS
Petition for Annexation and Consideration of Potential Annexation Agreement including request for
rezoning between the City of La Salle and Old Dominion Trucking.
Request from Guylene Strange on behalf of the LP Cavalettes to hold a Tag Day Collection at La
Salle businesses on Saturday, June 25 and Sunday, June 26.
Request from Laborer's Local 393 to hold a Dollars Against Diabetes Dad's Day Collection at the
intersection and at area businesses on Saturday, June 18, 2016 from 10 a.m. until 2 p.m.
Request from Joe Edgcomb on behalf of St. Jude Children's Hospital for a 2016 Raffle License.
Request from Joe Edgcomb on behalf of St. Jude La Salle to Peoria Runners to allow open alcoholic
liquor containers at Jake's Pour House for a fundraiser to benefit St. Jude on Sunday, June 26, 2016
from 7 a.m. until 6 p.m. and related matters.
Request from Servant's Heart Outreach Ministries to block off 8th Street between Crosat and La
Harpe Streets on Sunday, August 7, 2016 for its 4th annual "Back to School Block Party" between the
hours of 9 a.m. and 3 p.m. and related matters.
Request from Ameren Illinois to break ground at:
- 1840 Campbell Avenue to set pole on city right of way at the northwest corner of the lot
- 820,832,910 25th Street to replace poles
-2209 Donahue Street, 1721 Crosat rear and 2960 E. 350th Road to retire inactive gas service
REPORTS OF CITY OFFICERS
COMMUNICATIONS
STANDING COMMITTEES
Recommendation of the Public Grounds and Real Estate Committee regarding demolition bid
specifications for premises located at 615-625 Sixth Street and related matters.
SPECIAL COMMITTEES
OLD BUSINESS
Confirmation and action on straw poll taken regarding the request from Ace Sign Co. for a sign permit
for multiple signs to be installed at Motion Industries located at 342 North 30th Road and related
matters.
Confirmation and action of straw poll taken regarding the request of Edmund Curry of Abundant Life
Fellowship Church located at 5
th and Hennepin Streets for a sign permit to hang two 36' x 120"
banners and to install a cross with lettering inside the grotto on the northwest corner and related
matters.
NEW BUSINESS
ORDINANCES/RESOLUTIONS
Ordinance 2637 Prevailing Wage Ordinance
An ordinance Approving and Authorizing the Execution of an Intergovernmental Agreement entered
into By and Between The City of La Salle, The City of Mendota, The City of Oglesby and the City of
Peru to establish an Intergovernmental Cooperative Venture known as the "Illinois Valley Regional
Dispatch" for the Operation and Maintenance of a Combined Dispatch and Communication System,
City of La Salle, La Salle County and relate matters.
Ordinance regarding Lease of Municipal Property (Social Kitchen/ Exposure)
Ordinance amending City Code and certain ordinances related to the registration of certain
contractors, contractors fees, building permit and inspection fees and related matters.
COMMENTS
EXECUTIVE SESSION
Regarding pending and/or potential imminent litigation and related matters: Collective bargaining and
related matters, and acquisition and/or sale of city real estate and related matters and the
employment, appointment, performance and/or compensation of non-union personnel and related
matters pursuant to the Open Meetings Act including 5-ILCS 120 Section 2(c)1-3,5,6,and 11 thereof.
APPROVAL OF BILLS
Total Submitted: $488,559.22 (Total Payroll $188,532.04, Bills to be Paid $30,402.07
Total Bills Paid $269,625.11)
ADJOURNMENT
Carrie Brown, City Clerk
Want to get notified whenever we write about
City of Lasalle Council
?
Next time we write about City of Lasalle Council, we'll email you a link to the story. You may edit your settings or unsubscribe at any time.
Sign-up for Alerts
Organizations in this Story
More News