Other women allegedly complained about former state Rep. John Anthony
The woman whose allegations of harassment got a former Illinois state representative fired from his job as an Illinois Department of Corrections administrator last month wasn't the only person to allege the former lawmaker acted inappropriately.
"I may not be the only woman this happened to unfortunately," the woman wrote in an incident report and other documents that have been cited in multiple news reports.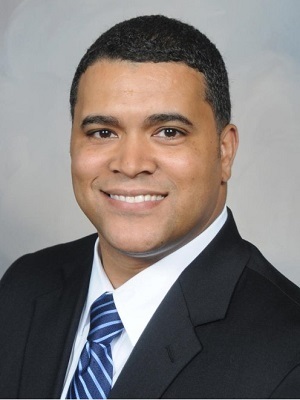 Former Illinois State House Rep. John Anthony
John Anthony, a Republican who represented Joliet in the General Assembly, was fired from his high-ranking, six-figure corrections position five days after a Dec. 2 Christmas party. A department investigation allegedly substantiated complaints by one woman that Anthony had inappropriately touched her at the party. Surveillance footage that apparently backs up the woman's allegations was published by the Chicago Sun Times, which broke the story shortly after Anthony was fired.
The woman, a Department of Juvenile Justice employee, reportedly told investigators that Anthony approached her in the lobby of the Wyndham Hotel in Springfield during the party. Anthony allegedly made graphic comments about her body, pressed himself up against her and licked her neck, according to news reports.
Several others also allegedly told investigators of their concerns about Anthony during the party, including one woman who reportedly said that Anthony approached her from behind, put his arms around her and brushed against her breast. That woman also allegedly said she hadn't felt assaulted or sexually harassed, only uncomfortable because of the touching.
A man reported hearing complaints about Anthony the night of the party and allegedly had a private conversation with Anthony, during which he told the former state legislator that several women had complained about his inappropriate comments and touching. Anthony reportedly responded that he was a former state representative and knew better.
Anthony could not be reached for comment. One investigator reportedly noted that numerous unsuccessful attempts were made to contact Anthony, who has not been charged with any wrongdoing as a result of the allegations.
Anthony, a former Kendall County Sheriff's deputy and a law enforcement officer since 2005, resigned his 75th District seat on June 17 to become the executive assistant to Illinois Department of Corrections Director John Baldwin. Anthony's reported annual salary in the Corrections position was $120,000 per year.
Baldwin was named Corrections Director by Gov. Bruce Rauner on Aug. 14, 2015.
Anthony gave his constituents less than a day's notice before resigning his $68,000-per-year legislative seat to take the corrections position. Republican Party officials from the district later replaced Anthony with Grundy County Board Chairman David Welter (R-Morris). Welter won a full term in the seat during the general election in November, defeating Democrat challenger Martha Shugart.
The 75th District includes portions of Kendall, Grundy, Will and LaSalle counties, and all or part of the municipalities of Minooka, Channahon, Morris, Seneca, Marseilles, Sheridan and Plano.
Anthony became the first black Republican to be appointed or elected to the state legislature since the early 1980s when he was sworn in on Aug. 27, 2013, following the resignation of Rep. Pam Roth (R-Morris). He was elected to the seat the following year.
Anthony is a recipient of the Ervin H. Warren "Cop of the Future" award, which is given to police officers who show strong leadership under duress, and maintain integrity and character. He is a former Champaign police officer with a bachelor's degree from Christian Bible College & Seminary in Independence, Missouri, according to his biography on the state General Assembly's website. He and his wife have four children, according to the website.
Want to get notified whenever we write about
Illinois Department of Corrections
?
Next time we write about Illinois Department of Corrections, we'll email you a link to the story. You may edit your settings or unsubscribe at any time.
Sign-up for Alerts
Organizations in this Story
Illinois Department of Corrections
More News