Demmer: Get Government Back on Track package could fix state's long-standing problems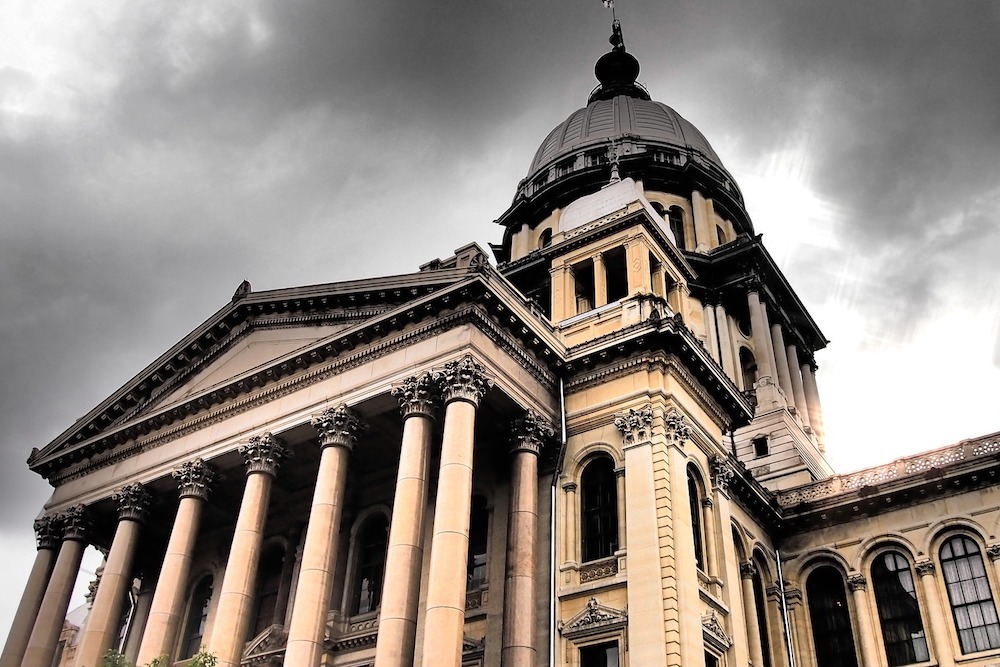 Demmer's Get Government Back on Track package aims to fix state government | Courtesy of Shutterstock
State Rep. Tom Demmer (R-Dixon) has proposed a package of bills that he thinks will get to the bottom of deep-seated problems in Illinois government.
The current system has been in place for many years and has driven the state to a $130 billion unfunded pension liability and has led to over 18 months without a state budget.
"If we want to change the outcome, we have to change the process; and I think several of these (bills) will help," Demmer said.
Demmer introduced the Get Government Back on Track package last month. It contains four bills and two constitutional amendments aimed at reforming a government many agree is failing taxpayers.
"The reason I put this package together was I looked at the situation we have in Springfield today and I don't think anyone is happy with the results," Demmer said. "So I believe if you want different results you have to have a different system."
The first bill, HB 787, aims to establish the Joint Committee of the General Assembly on Rules and Operations, a bipartisan panel of lawmakers who would review House and Senate rules, committees, procedures and structure of the General Assembly and make recommendations for their improvement.
The bill was inspired by a similar concept at the federal level.
Demmer recalled there have been similar efforts to do the same in Congress over the past several decades.
"So I tried to take that to an Illinois level," he said.
The Illinois General Assembly has 56 committees in the House alone and many subcommittees, making it difficult for anyone to follow all of the different meetings and understand which bills are assigned to those committees, Demmer said.
"That's part of the inspiration for this," he said. "I've talked to some of my colleagues who have served for a long time and they say that when they originally (were elected) there were far fewer committees."
Another bill in the package is HB 3119, which would give the governor "fast-track" authority to call for a vote on a specific bill.
As things stand, the governor is authorized to call a special legislative session for a specific issue; however, such sessions are often adjourned without any progress.
Also included is HB 789, a bill that aims to create a Board of Repealers to review and make recommendations on eliminating outdated, irrelevant or conflicting laws.
The last bill, HB 495, would reform the way Electoral College votes work in Illinois.
"This one is a model that is in two other states today, in Maine and Nebraska, and basically the idea is we can award electoral votes based on the winner of each congressional district rather than 'a winner-take-all' approach for the state," Demmer said.
He noted that this is important because Illinois' role in the last few presidential elections has been minimal.
"Illinois has been a state that's become predictable what party was going to win, so Illinois hasn't gotten a lot of attention from presidential candidates," he said.
If the state breaks down the votes on a congressional district by congressional district basis, there would be some areas that would be very competitive and would draw a lot more attention to the state.
"It would probably give us a better venue to advocate for Illinois issues at the federal level," Demmer said.
The constitutional amendments in Demmer's package include one to combine the state treasurer and comptroller offices (HJRCA 25) and another that strengthens the constitution's balanced budget requirement by "closing loopholes that have led to unbalanced budgets for decades," according to a press release announcing the bills stated.
So far, the proposals in Demmer's package have been welcomed.
"(There) has been a positive response both from fellow legislators and from constituents back in the district," Demmer said. "I think a lot of people understand the idea that if you want to get a different result you have to do something differently."
Want to get notified whenever we write about
Illinois Representative Tom Demmer (R-90th)
?
Next time we write about Illinois Representative Tom Demmer (R-90th), we'll email you a link to the story. You may edit your settings or unsubscribe at any time.
Sign-up for Alerts
Organizations in this Story
Currency Court
Rochelle, IL - 61068
More News