GOP says stop the stopgaps, look at the long term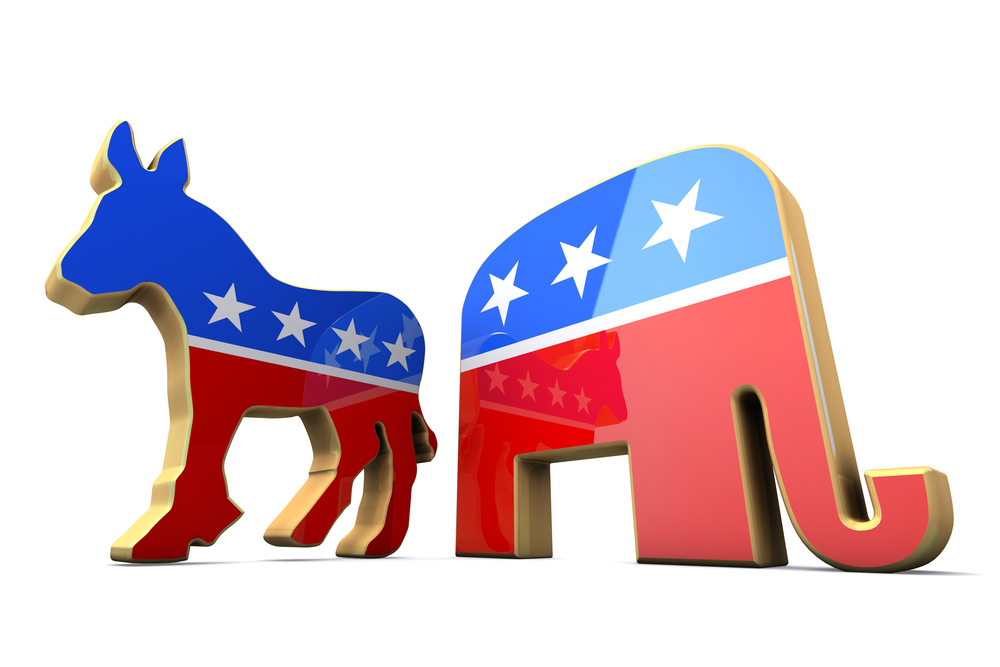 A group of Republican lawmakers took Democrats to task on Thursday for trying to cross a chasm with several small steps.
State Rep. Tom Demmer (R-Rochelle) posted a video of the gathering in which the lawmakers talked to an audience about lllinois' future, arguing that budget stopgap measures, such as the one pushed by Democrats, aren't going to work.
State Sen. Bill Brady (R-Bloomington), flanked by his peers and a presentation poster entitled "Do-Nothing Democrats," opened the remarks.
"We're here today, collectively, to support a long-term solution for the people of Illinois," Brady said, indicating visual aids displaying his bullet items: property tax freezes, spending reforms and caps, job creation, term limits, fair maps and pension reform. "These are the solutions that Illinois needs. We need a comprehensive plan … that'll work for the people of Illinois to put this state back on its feet."
Brady then introduced Demmer, a Dixon native and former Lee County board member.
"What we saw yesterday in the House shouldn't be surprising to anybody," Demmer said. "It's the same thing we've seen year after year from Speaker (Mike) Madigan (D-Chicago) and the Democrats. Democrats negotiate with themselves behind closed doors and then act surprised when Republicans oppose the plan … made available to us just hours before the vote. I can't tell you how disappointing this is."
Demmer added that resorting to a stopgap measure so early in April strikes him as unnecessary. Additionally, using the temporary approach repeatedly leaves state agencies and providers in what he termed "a perpetual state of crisis" brimming with uncertainties such as unknown dollar amounts, schedules and procedures.
Suggesting that both parties sit down and resolve the state budget issues while there is ample time, Demmer said his party's concerted efforts to extend an olive branch and open the door to communication have not been reciprocated by the Democrats.
"We're here today to renew those calls … [with] a united Republican front," Demmer said.
State Sen. Karen McConnaughay (R-West Dundee) addressed the talking points on the presentation materials.
"These are the things that the people of Illinois talk about that are important to them," she said, pointing to the top item, freezing property taxes, as a priority.
McConnaughay said businesses and residents are leaving the state because of tax hikes.
"We're taxing people out of their homes," she said. "First-time buyers, retirees [and others] that see the lack of job creation, the over-taxation, the inability of this state to get back on track is … preventing people from making a long-term commitment to [Illinois]. Each of these items … identified illustrate the frustration — not just of us, but the frustration of the entire state."
State Rep. Patty Bellock (R-Westmont) also took the podium, citing the universities, students and human services providers waiting for funds to which they are entitled. Departing slightly from her peers, Bellock credited the Democrats for their prior ability to work alongside GOP lawmakers.
"Last year, we all embraced the stopgap budget together," she said.
Bellock emphasized meeting the needs of providers and especially the importance of keeping universities open. She also said constituents are asking what the problem is.
"What are they doing?" Bellock said the public wants to know. "Are they going to have a budget this year? Moving into 2018 … are they going to just move into another year without a budget? That uncertainty controls our fiscal footing in the state of Illinois."
More News