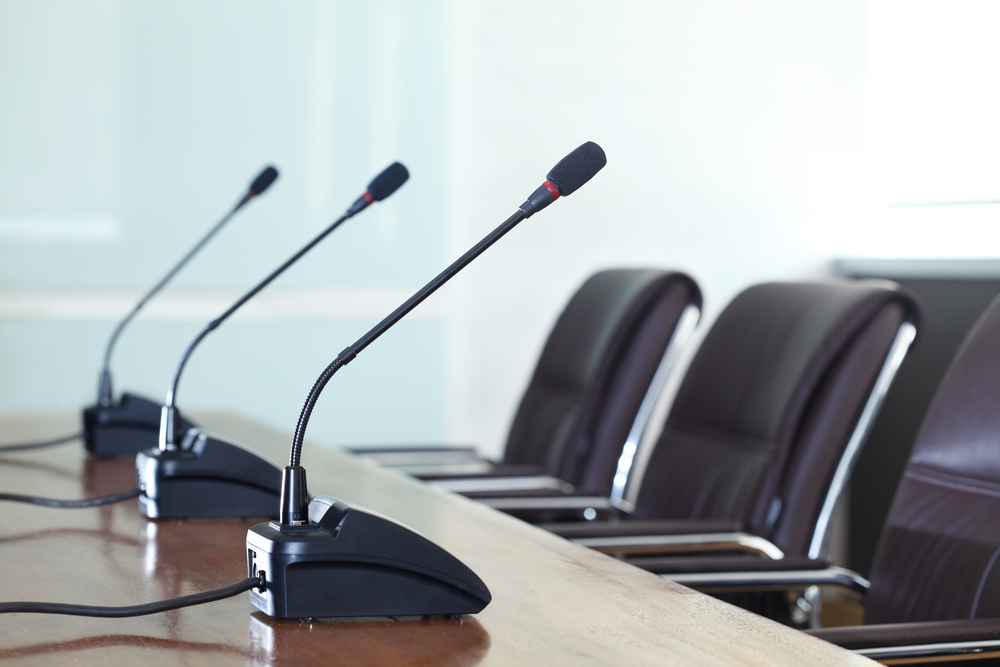 Bureau County Board will meet Oct. 10.
Here is the agenda provided by the Board:
Call To Order - Mrs. Entwhistle
Roll Call - Mrs. Hieronymus
Invocation - Ralph Anderson
Pledge Of Allegiance
Approving Of Minutes
Approval Of Board Minutes From September 12, 2017, Regular Meeting
Reading Of Communications - Mrs. Hieronymus
NCICG Annual Dinner is scheduled for November 9th.
Primary Election is March 20, 2018, -- Board Districts up for election in
2018 are Districts 1, 3, 4, 6, 7, 8, 9, 13, 17, 18, 20, 21, 26
Appointments
Reappointment of Public Defender
Michael Henneberry has been reappointed as Bureau County's Public Defender for a two year period. Appointment made by the Circuit Court Judges of the 13th Judicial Circuit.
Board of Review Appointment
Approve appointment of Steve McKenney from Tiskilwa as a member on the Board of Review.
Public Comment
Mick Johnson to give update on building project in Wyanet for BPART
Standing Committee Reports
A. Ema And Zoning - Ms. Lilley
1. Zoning Office in need of a new phone
Approve the purchase of a new phone for Zoning department.
2. Summary of Zoning Hearings
Approve a rezone application from Ag to R-2 to build a home; Ethan Brandner, East end of N. Railroad St in Seatonville
Approve a Final/Preliminary Plat to create a one lot subdivision; Hulting-Wied Subdivision; East side of 00E St., 1/2 mile north of 1400 N Ave.
Zoning Office Report
EMA Officer Report
B. Health Dept - Mrs. Volker
C. Animal Control - Mr. Robinson
1. There is a special meeting of the Animal Control committee planned for October 30th at 6:00pm in the Law Library at the Courthouse.
Animal Control Report
D. Fees And Salaries/Labor Relations - Mrs. Entwhistle
1. Approve Tourism Resolution to change certifying tourism group to Heritage Corridor Convention and Visitors Bureau
Kathy Bauer
2. Sell County Property in Depue, Second Park SD
Approve sale of parcel 17-35-451-030 to Alejandro Arteaga
3. Accept and place on file for review the 2017-2018 County Budget and 2017 Tax Levy
4. Accept and Place on File Taxes Received Report
Approve the transfer of Public Safety Sales Tax money to the General Fund.
5. Letter from Highway Dept. Head John Gross
6. Copy of MFT Fund history
7. Place on file - Circuit Clerk Report, Sheriff Report, County Clerk Report
Fees & Salaries Comm Report
E. Transportation (Highways, Roads & Bridges, Weeds) - Mr. Rabe
1. Resolution for Engineering Services for Walnut Ridge Wind Farm
Approve hiring Willett, Hofmann and Assoc. for engineering services due to construction of Walnut Ridge Wind farm
2. Resolution to approve intergovernmental agreement with the City of Princeton
Approve agreement for engineering services for improvements to Epperson Road County Hwy Comm Report
F. INSURANCE - Mr. Kohr
1. Employee survey on health insurance provided by county is available to employees
2. HR training was held in Springfield by CIRMA with some department heads attending Insurance Committee Report
G. Law, Memorials & Rules/Assessments - Mrs. Marini
1. Place on file Coroner's Report, Public Defender Report, Assessor's Report
2. Pat Herrmann to present information regarding class action lawsuit on opioid epidemic
Approve of having the law firm of Myers, Flowers, Bruno and Herrmann represent the County in a class action lawsuit against opioid manufacturers
Law Committee Repor
Assessor's Report
H. Building And Grounds, Printing And Stationery - Mrs. Warren
Printing/Stat Comm Report
Bld and Grounds Comm Report
Special Committee Reports
Liquor License, Dance Halls, Motels - Dale Anderson
Housing Authority - Mr. Baracani
Tourism - Mrs. Stetson
Economic Development - Mr. Cain
Probation, Crime - Mrs. Marini, Mr. Donarski
Cooperative Extension - Mrs. Entwhistle
Emergency Telephone System Board (E911) - Mr. Rabe
911 Stats for August
Computer Committee - Mrs. Entwhistle, Mr. Whited
Payment Of Claims
Approve All Claims for Month of October
Executive Session
Litigation, Personnel, and Purchase of Real Estate
Old Business
New Business
Adjourn
http://bureaucountyil.iqm2.com/citizens/FileOpen.aspx?Type=14&ID=1096&Inline=True