Weaver introduces apprenticeships bill, backs school report card proposal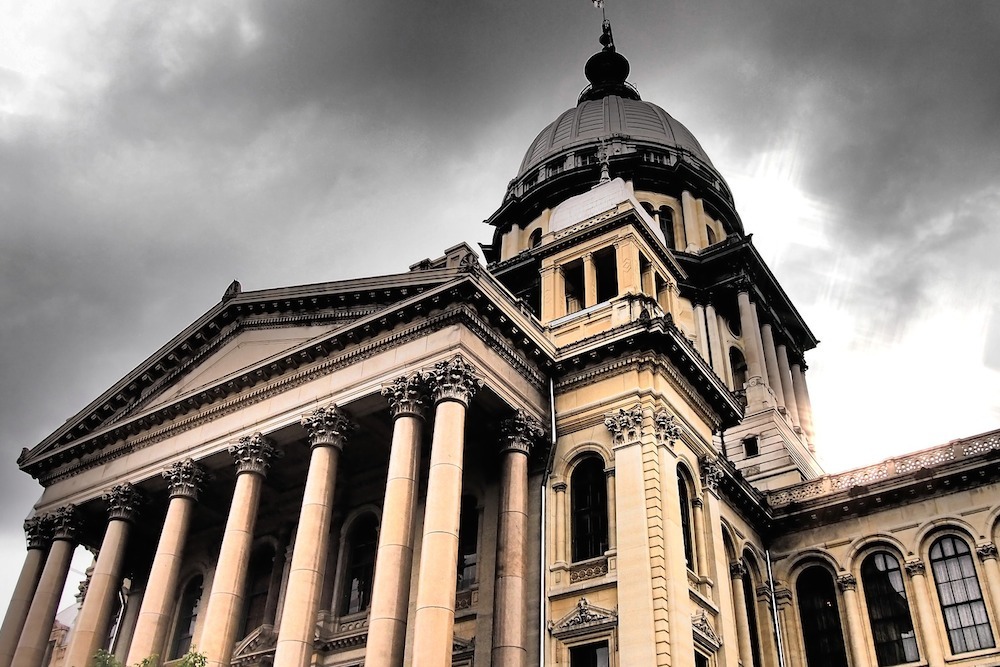 Sen. Chuck Weaver (R-Peoria) questioned a school report cards bill and introduced legislation to aid apprenticeships at a recent Senate Education Committee hearing.
SB3236, sponsored by Sen. Andy Manar (D-Bunker Hill), would require the Illinois State Board of Education (ISBE) school report card tool to include the most current data of a school district's administrative costs.
Weaver wanted to hear more about the bill from ISBE Legislative Affairs Amanda Elliott.
"First, I think it is great that we are trying to continue to get more information out there and this is certainly information people need to know," Weaver said before asking about parental feedback on the ease of reading and understanding annual school district report cards.
"We get really positive feedback on the report card," Elliott said, noting Illinois school district report cards have been nationally recognized for their excellence. "I personally think it is very user-friendly and does a good job of giving out a lot of information."
Weaver then introduced SB3226, an initiative of the Illinois Manufacturer's Association (IMA) to allow students 16 or older to begin registered apprenticeships without the statutory non-academic mandates applicable to high school students.
After announcing the bill, Weaver said over the last 50 years, apprenticeships have been limited to building trades while there are individual companies that have maintained their own version of traineeships that are not widely used. SB3226 also would allow more student engagement in the business world, he said.
IMA Director Jim Nelson, who was one of Weaver's witnesses, said he would be happy to work with the labor industry to see the bill succeed.
Sen. Karen McConnaughay (R-St. Charles) made the motion for the bill to move out of committee to the Senate floor.
Also discussed at the hearing was SR1413, sponsored by Sen. Tom Cullerton (D-Villa Park). The resolution urges the General Assembly not to impose the pension cost shift to local schools, which according to both Cullerton and the bill text is erroneous.
"We state our belief that an educational pension cost shift is financially wrong and would only serve to shift pension burdens from the state to the status of an unfunded mandate," the bill text reads.
Weaver wanted to know what the time frame was.
"Is it no cost shift ever in the life of the state of Illinois or is it for this year until people get prepared," Weaver said.
"The way it is amended, it urges the General Assembly not to impose an educational cost shift as it would only serve to shift pensions from the State of Illinois to the status of an unfunded mandate," Cullerton said. "Obviously it is only a resolution, not a bill, so it's not a mandate, but if you would like to come back with pension cost shift, senator, you can bring that back next session."
With no objection from Weaver, the resolution was accepted and will be reported to the Senate floor.
Want to get notified whenever we write about
Illinois State Senator Chuck Weaver
?
Next time we write about Illinois State Senator Chuck Weaver, we'll email you a link to the story. You may edit your settings or unsubscribe at any time.
Sign-up for Alerts
Organizations in this Story
Illinois State Senator Chuck Weaver
More News