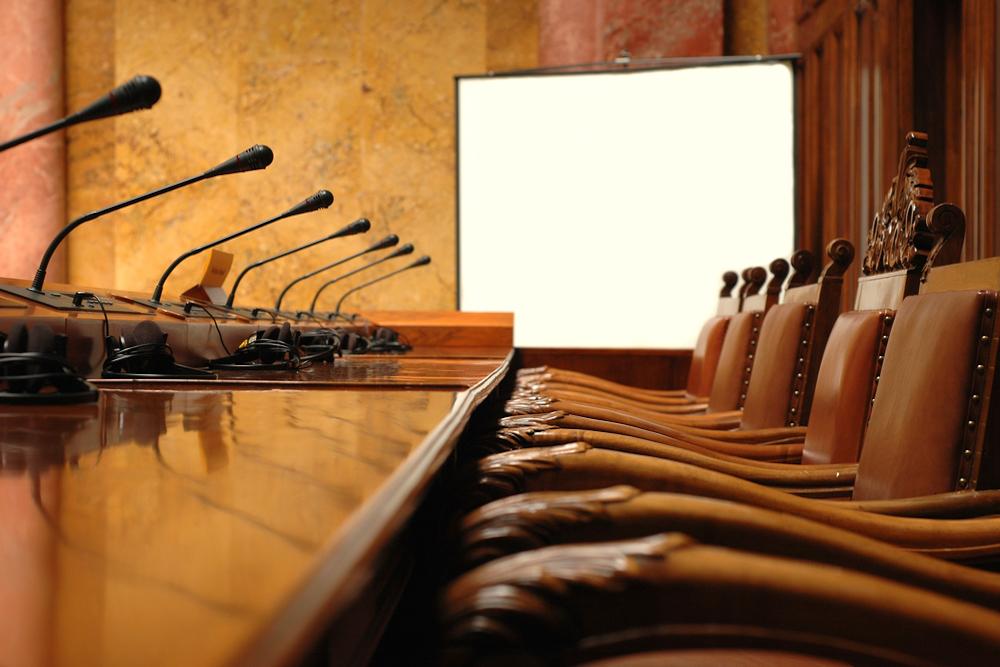 City of Peru Public Services Committee met June 3.
Here is the minutes provided by the committee:
COMMITTEE MEMBERS PRESENT: Alderman Waldorf, Ferrari, Lukosus and Ballard present. Mayor Harl absent.
OTHER PERSONS PRESENT: City Clerk Dave Bartley, Alderman Sapienza, Alderman Payton, ASM Doug Bernabei, PSM Jeff King, City Engineer Eric Carls, Finance Officer Justin Miller, Chris Perra of T.E.S.T. and Mike Perry of Chamlin and Associates
MINUTES
Alderman Waldorf made a motion to approve the Public Services Meeting minutes of May 20, 2019. Alderman Lukosus seconded the motion; motion carried.
PRESENTATION
None
PUBLIC COMMENT
None
WATER & SEWER
City Engineer Eric Carls rolled out the long term IEPA mandated plan requiring the city to implement a phased research and implementing a program for phosphorous compliance. City Engineer Eric Carls stated the first two phases have a not to exceed amount of $25,000, however this 15-year project has an estimated cost of over $200,000. City Engineer Eric Carls asked for approval of an Engineering Service Agreement with Chamlin & Associates for IEPA Phosphorous Compliance Studies at the EWWTP at the next regular meeting.
T.E.S.T.
None
STREETS & ALLEY
Alderman Waldorf to approve a quote from Ladzinksi Cement Finishing Co. for sidewalk and curb repairs in the amount of $7,990.00. Alderman Ballard seconded the motion. City Engineer Eric Carls noted multiple areas of concern in the southwest portion of town that require immediate attention and the decision to coordinate with Ladzinski to make the necessary improvements. Clerk Bartley called the roll with Aldermen Waldorf, Ferrari, Lukosus and Ballard; Mayor Harl absent; motion carried.
ELECTRIC
Committee discussed and approved and forward to full council Shermco Quote SIQ-05741-19 for Qty. 9 ea. 38kV Siemens SF6 Circuit Breakers Type 3e SP 23 total of $45,240.00. Alderman Lukosus noted the city s consultant, Edler Power Services reported the gas in the old breakers was hazardous and recommended not re-energizing.
LANDFILL
None
AIRPORT
None
CEMETERY
City Engineer Eric Carls reported after the General Fund Street Program is posted for bid he will prepare cost estimates for cemetery road repair.
PARKS & RECREATION
None
CODE ENFORCEMENT
None
ENGINEERING
City Engineer Eric Carls provided an update on the following projects:
North Peoria
o Tie ins continuing; road closures announced daily
Area 1 Phase 4
o Ahead of schedule
EWWTP
o Ongoing
General Fund Program
o Bid specifications finalized and posted next week o Start date tentatively end of June
BUILDINGS & GROUNDS
Committee discussed ongoing study and analysis of building safety and security. Alderman Waldorf stated he is in favor. ASM/Police Chief Doug Bernabei provided a quote from Griffon Systems for $29,850 for a surveillance system for the Peru Municipal Building. ASM/Police Chief Bernabei stated the city previously upgraded security at the police and fire stations, and this surveillance system will tie into those. Committee discussed update of security cameras and other updates at municipal buildings.
OLD BUSINESS
None
NEW BUSINESS
The Committee discussed the purchase of an 84 Microsoft Surface Hub (a mobile white board computer with Microsoft 365 connectivity) The Hub may be utilized by all department to make mobile presentation and interactive document and plan review. Eric Carls stated the hub would be a tool heavily utilized by the engineering department. Eric Carls noted there would be additional benefits when communicating with developers and the Planning and Zoning Board. The cost of the 84 Microsoft Surface Hub is $20,800 and the Committee recommended forwarding for full council approval.
PUBLIC COMMENT
None
CLOSED SESSION
None
ADJOURNMENT
Chairman Waldorf made a motion to adjourn the meeting. Alderman Ballard seconded the motion; motion carried.
Meeting adjourned at 5:05 p.m.
https://www.peru.il.us/minutes/public-services-minutes/2019-ps-1/4546-public-services-minutes-06-03-19/file