Illinois state Sen. Sue Rezin (R-Morris)
Illinois state Sen. Sue Rezin (R-Morris) recently expressed her gratitude for receiving the Friend of Infrastructure Award from the Transportation for Illinois Coalition.
"Thanks for the honor," Rezin posted on Facebook. "Supporting our infrastructure is vital as we try to boost our economy, create jobs and increase safety."
Rezin is known for having made the issue of transportation a key one in Springfield. She previously sponsored Senate Bill 1934, which was designed to "amend the Illinois Vehicle Code" and "make a technical change in a section concerning the short title."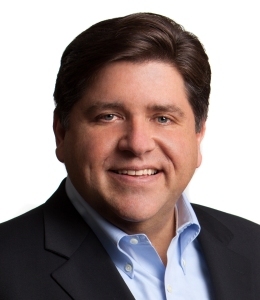 Illinois Gov. J.B. Pritzker
The bill was passed by the senate in April and officially signed into law by Gov. J.B. Pritzker last month.
Rezin has served in Springfield since 2010. Her 38th District includes Bureau, Putnam, LaSalle, Grundy and Kendall counties.