Illinois state Sen. Sue Rezin (R-Morris)
Illinois state Sen. Sue Rezin (R-Morris) is doing everything she can to reverse the state's outmigration trend by working to keep more young people here at home.
"So happy to see that Illinois is recognizing the importance of teaching our young, talented individuals the skills they need to join the workforce at businesses and companies right here in our backyard," Rezin posted on Facebook.
For the last six years, the veteran lawmaker has been at the center of the movement, working hand-in-hand with the Grundy Economic Development Council and the Grundy Area Vocational Center to offer paid internships to more than 40 local students annually. The program allows the students to work at one of 17 participating companies each year, with many of them ultimately hired into full-time, career posts.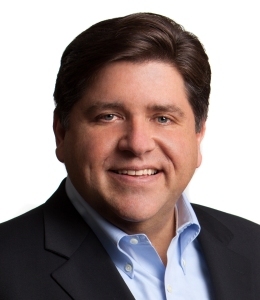 Illinois Gov. J.B. Pritzker
"These kinds of programs are essential to not only training our young workers but also keeping their talent right here in Illinois," Rezin wrote.
In addition, Illinois Gov. J.B. Pritzker recently signed off on a new workforce development program aimed at enhancing the chances of young residents being prepared to succeed in such industries as manufacturing, health care and technology.
"Innovative partnerships between businesses and educational institutions will ensure Illinoisans are always prepared to meet the demands of a rapidly changing economy," Pritzker told KFVS. "Illinois has the most talented and dedicated workforce in the nation, and I'm proud that this new workforce development program makes an investment in our future."
Set to go into effect on Jan. 1, 2020, the 21st Century Employment Grant Program "supports partnerships between high schools and community colleges that train workers for in-demand jobs in leading fields."
An 18-person advisory board will oversee the program, with members including state agency leaders, legislators from both parties and appointees by the governor from such industries as education, health care and labor.