Long hears of 'perfect storm' bearing down on community college's future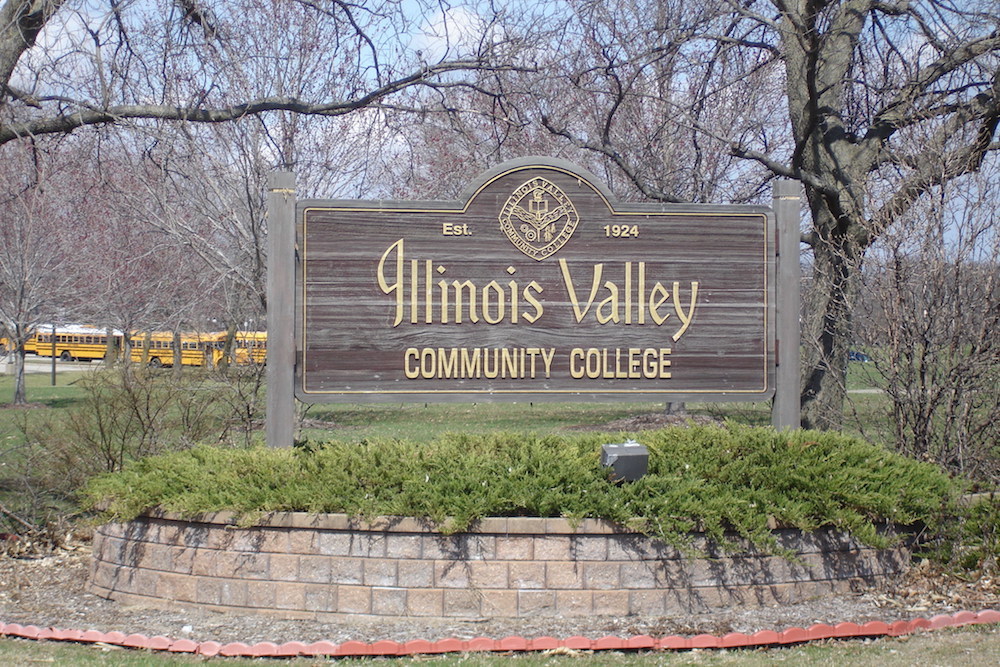 If Democrats and Republicans can't be open to negotiating a budget deal this spring, Illinois Valley Community College might not be open this fall, Jerry Corcoran, the college's president, said at a presentation recently.
Rep. Jerry Long (R-Streator), who attended the event, posted afterward that it was quite an eye-opener.
"Had a thoughtful discussion at IVCC," Long wrote on his Facebook page. "I got to hear how the budget stalemate has affected higher education for different people. Faculty, students, and alumni all were in attendance to make sure I knew how important funding is moving forward. As state funding shrinks, our students have to foot more of the bill. Education is an investment and is vital in Illinois' growth."
Illinois has not had a full budget for two years, leaving it unable to provide its typical levels of funding to public colleges and universities. According to a News Tribune report, IVCC has barely made it on the reduced funding and appears unlikely to remain open without the state passing a full budget.
Corcoran said the school received $611,000 for this fiscal year, despite counting on state funding to cover $3.1 million in expenses. Property tax values in its district also fell by more than 1 percent, dropping IVCC's revenue even more. The school made up the difference by raising tuition and fees.
"[T]alk about the perfect storm," Corcoran said at an IVCC meeting in late April, according to WCMY News. "The state doesn't step up to the plate and help us out, assessed valuation for property [taxes] is dropping, and what's left? What's the last leg on the stool? Student tuition and fees… . They have gone way up because we want to continue to do what we can to hire and retain the best quality faculty we can, so that you get the best return on your investment when you come here, because our outcomes have been extraordinary for years."
Corcoran described the recent presentation as an effort to engage the lawmakers who represent IVCC's district, inviting the 14 officials to hear about the real consequences of another year without a budget.
Long was the only one who showed up.
According to the News Tribune, Long and other attendees heard from concerned members of the IVCC community, including a geology instructor at the school who noted that as tuition costs increase, more students will look elsewhere, making it easier for other states to poach Illinois' talented young workers. He characterized the current state of Illinois' higher education as a downward spiral.
An IVCC student who is reliant on financial aid also spoke at the presentation, saying she would not be able to continue her education without aid.
Long told the gathering them that he is confident that the General Assembly will come to an agreement before the end of May or continue to work on the budget in a special session.
Want to get notified whenever we write about
Illinois Valley Community College
?
Next time we write about Illinois Valley Community College, we'll email you a link to the story. You may edit your settings or unsubscribe at any time.
Sign-up for Alerts
Organizations in this Story
Illinois Valley Community College
More News