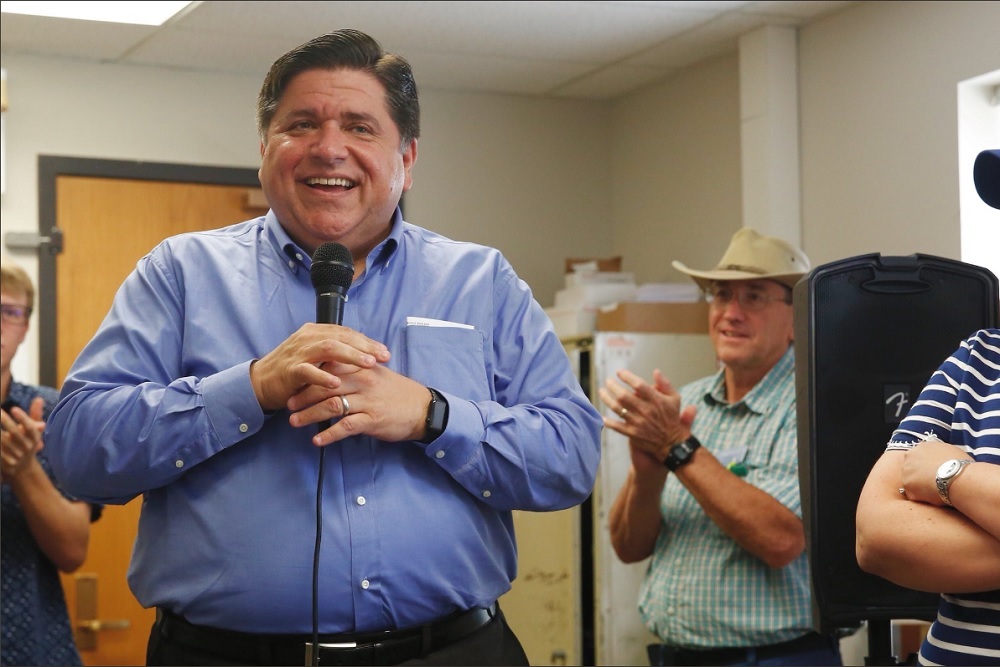 Gov. J.B. Pritzker
With state employees already among the best paid in the country, John McGlasson thinks Gov. J.B. Pritzker needs to take a stand for equity and fairness in contract negotiations with Illinois union members.
"I would like to see increases for people be the same, but some union workers seem to be doing a lot better than most," McGlasson, State Central Committee 16th Congressional District Chair, told the Illinois Valley Times.
McGlasson worries that what he feels Pritzker should be doing and what he is actually reported to be doing are two entirely different things.

State Central Committeeman John McGlasson
With the two sides having been unable to hammer out a new contract agreement since 2015, WCIA reports that Pritzker is poised to offer a package that includes pay raises, more time off work, enhanced family leave and a one-time cash stipend of $2,500 to qualifying workers aimed at offsetting the "financial hardship" he feels they have endured based on the long-stalled negotiations. Wirepoints reports that American Federation of State, County and Municipal Employees (AFSCME) Council workers were the second highest paid in the country when their last contract expired, and over a 10-year period ending in 2015 saw their salaries grow by more than 40 percent compared with an average of 11 percent for other workers across the state.
The newly proposed deal would see the salaries of some state workers rise by nearly $7,000 over the life of the four-year contract, bumping the salary of the average state employee to just under $67,000. Besides the rising costs, McGlasson argues that the proposal sets a bad tone for the state.
"We can't tax our way out of our problems," he said. "I think the only we can solve our problems is by trimming spending. You can't raise taxes enough to fix the problems. We just have to quit the spending."