Village of Seneca Village Council met July 2.
Here is the agenda as provided by the council:
1.) Council Meeting Called to Order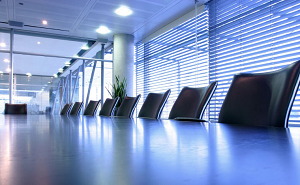 2.) Roll Call
3.) Pledge of Allegiance to the Flag of the United States of America
4.) Minutes Approved from June 18, 2019 Meeting
5.) Treasurer's Report:
1. Approve Payment of bills
6.) Seneca Business Spotlight Presentation
7.) Communications, Petitions, Reports & Additional Agenda Items:
1. Brenda Maier regarding zoning change
8.) Old Business
A. Commissioner Timmons
B. Commissioner Callahan
C. Commissioner Lamb
D. Commissioner Higgins
1. Discuss and approve Ordinance No. 19-12, An Ordinance Amending the Zoning District Map with Respect to Property Located at 413-425 Main Street
E. Mayor Olson
1. Discuss and approve expenditure to Green-Up for installation of playground equipment at Crotty Park in the amount of $6,950.00
9.) Commissioner's Report and New Business
A. Public Property, Water & Sewer
1. Approval of expenditure to Chamlin & Associates in the amount of $1,692.00 for services related to the clarifier maintenance project
2. Approval of expenditure to Hawkins Inc. in the amount of $3,608.89 for water treatment chemicals
3. Approval of expenditure to J.L. Equipment Service in the amount of $1,940.00 for custom built crane for excess flow tank pump
4. Approval of expenditure to Illinois Environmental Protection Agency in the amount of $5,000.00 for Annual Fees
B. Accounts & Finance
1. Announce July 16, 2019 Budget Meeting
C. Streets
1. Adopt Resolution No. 564 for Maintenance Under the Illinois Highway Code
2. Announce bid results for sale of surplus equipment
3. Announcement regarding work to be done at Route 170 and Route 6
D. Public Health & Safety
1. Announcement regarding tobacco grant
E. Public Affairs
1. Discussion and approval of acceptance of Mount Hope Cemetery property
10.) Public Comment
11.) Executive Session
1. Litigation – Section 2(c)(11) – Pending, probable or imminent litigation.
2. Purchase or Lease of Real Estate – Section 2(c)(5) – Includes general discussion of whether land should be purchased or leased by the public body.
12.) Council Meeting Adjourned
http://senecail.org/pdf/agendas/Agenda_2019_07_02.pdf