Illinois state Sen. Sue Rezin (R-Morris)
Illinois state Sen. Sue Rezin (R-Morris) is calling for more oversight and better teacher training applied to the controversial use of student-isolation rooms in the state's school system.
"I think we need greater oversight procedures in the limited basis that this is used in," Rezin told the Illinois Valley Times. "And I think teachers need extra training for this now."
Rezin traveled earlier this month to Chicago, where the issue was front and center among a panel of state lawmakers and education advocates. Of particular interest was how the practice has been used in schools serving special-needs students.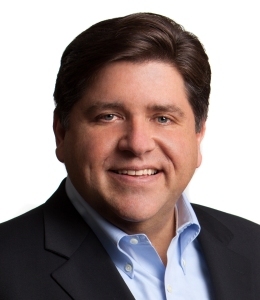 Illinois Gov. J.B. Pritzker
Alarm bells sounded recently when ProPublica and the Chicago Tribune reported on the frequent use of physical restraint and forced isolation as a form of discipline. According to the reports, there were upward of 20,000 documented incidents of isolation-room use in state schools during the 2017-2018 school year.
In the aftermath of the reports, the Illinois State Board of Education (ISBE) enacted emergency measures. Democratic Gov. J.B. Pritzker deemed the practice "appalling" and expressed strong interest in working with state lawmakers to establish suitable restrictions.
"I feel that there is very strong bipartisan support for enacting many of the reforms we talked about," Rezin said of the meeting in Chicago. "I feel strongly there will be legislation on this issue. If we choose to eliminate [the practice], we need to have a situation for de-escalation in place."
Some of the recommendations include greater oversight by the ISBE, increased training requirements for school staffs and greater resources for providing an adequate number of social workers and other staffers.